New Plane!
Welcome! My name is Eli Liechty. I'm 17 and I've been flying RC since 1996. I've recently developed an interest in 3D and IMAC, so I wanted to get one of the best planes possible. I decided to talk to one of the leaders in both freestyle and precision sequence flying, a 4 time TOC champion, Quique Somenzini.
Fortunately, I was able to buy Quique's primary plane from TOC 2000. Quique is a first class guy and he sold me a first class plane. I'm very happy!
It is a 37% Aeroworks Extra 300L, powered by a 3W 150 twin spark engine. It has 3 9204 servos per aileron, 2 9204's per elevator half, 3 3801's on
the rudder. Flying weight is 38 lbs.
See below for pics.
At Quique's shop: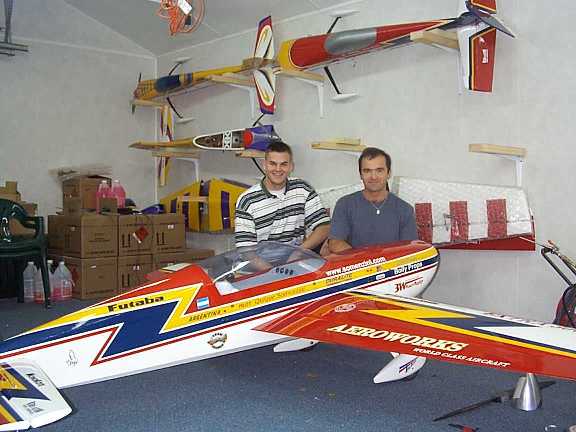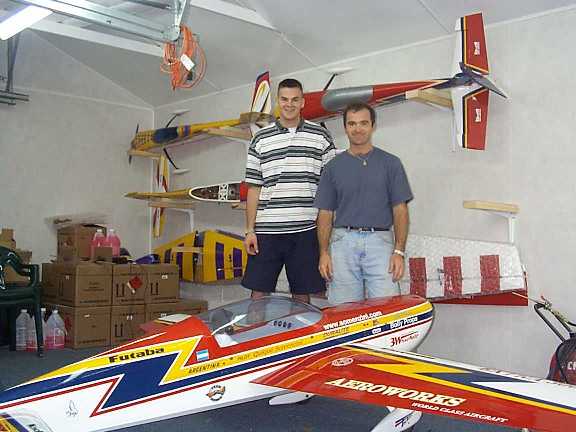 Next to my brother's (Matthew, SN Volare) Raptor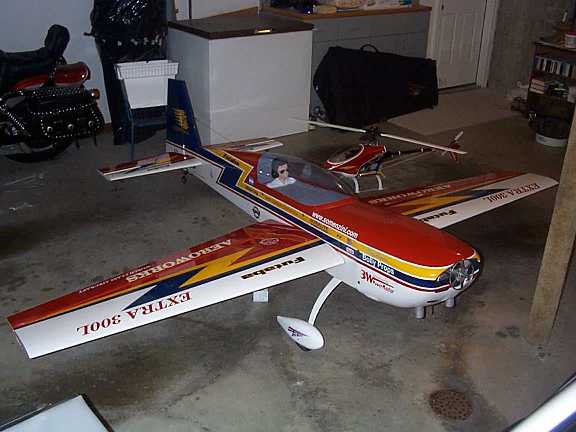 Carb, Peak into the cowl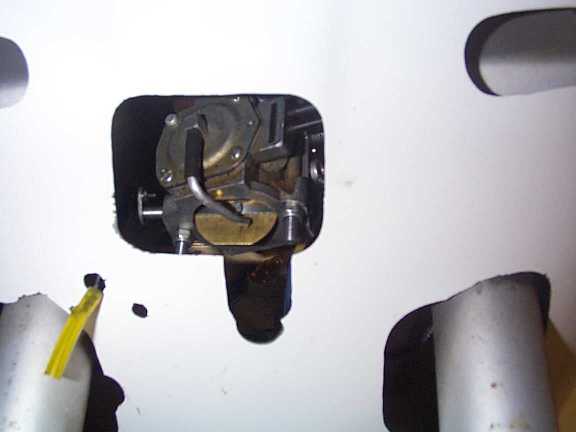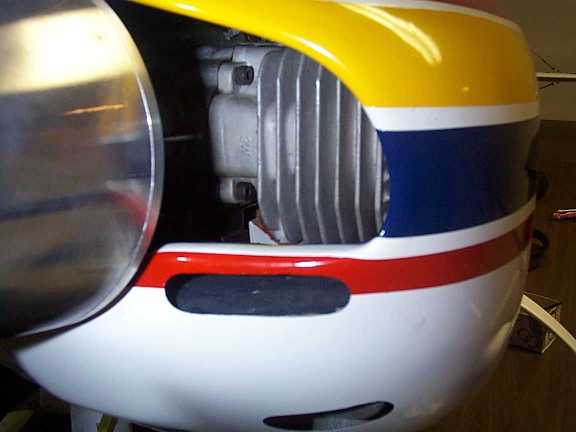 A peak inside the fuse. Do I have enough servos on the rudder--about 700 oz/in on 6V?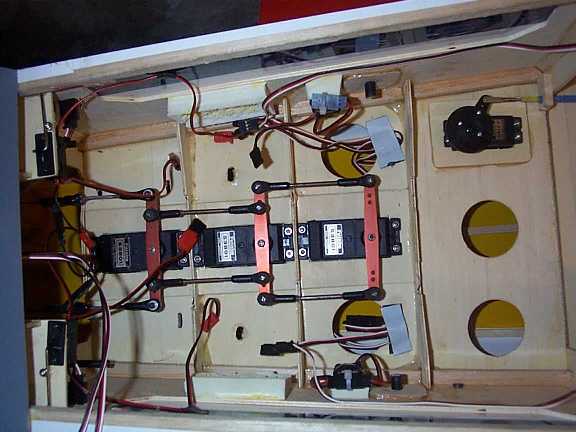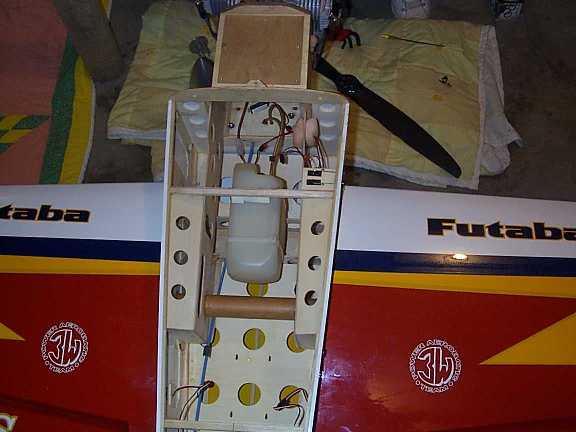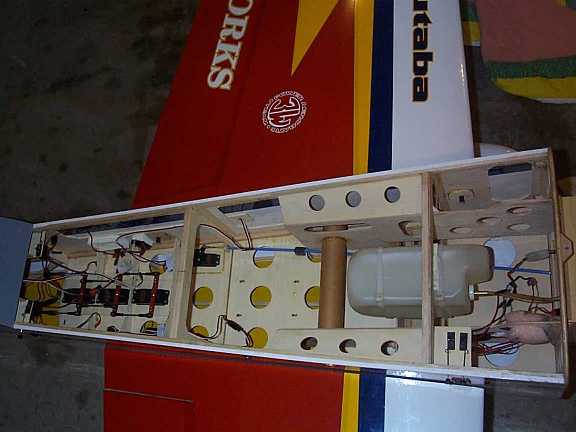 In front of my dad's Harley.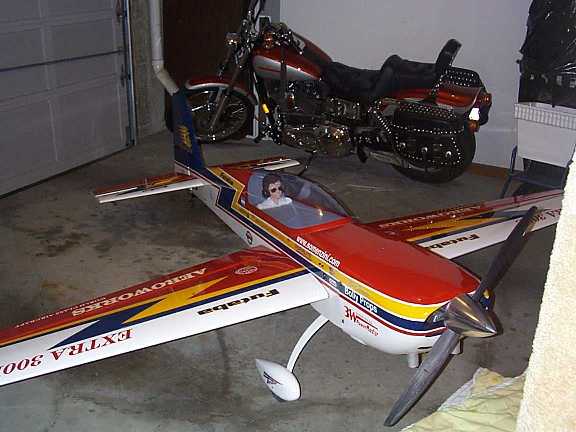 The right wing.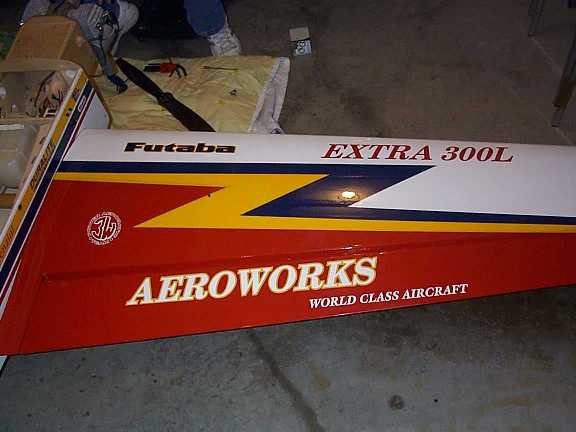 Me next to the fuse.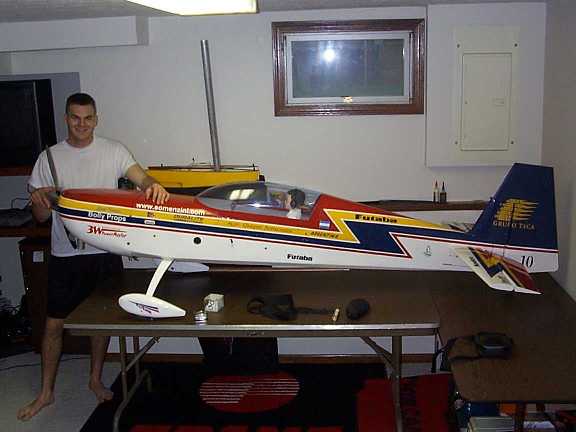 Do I have enough control throw
on the tail surfaces?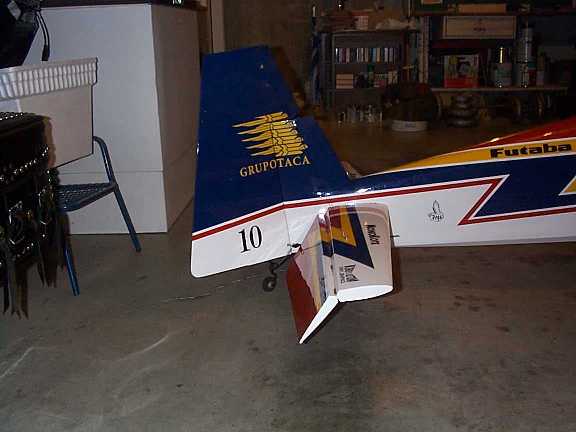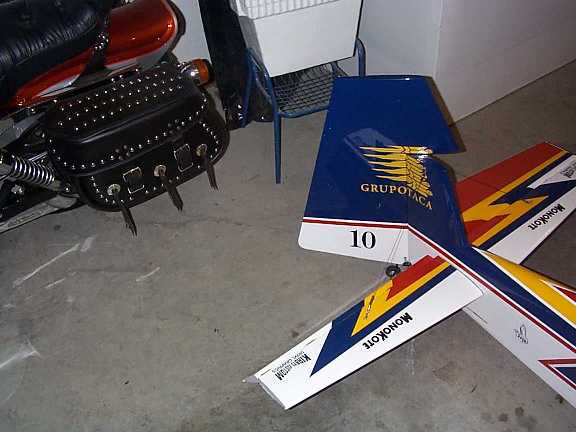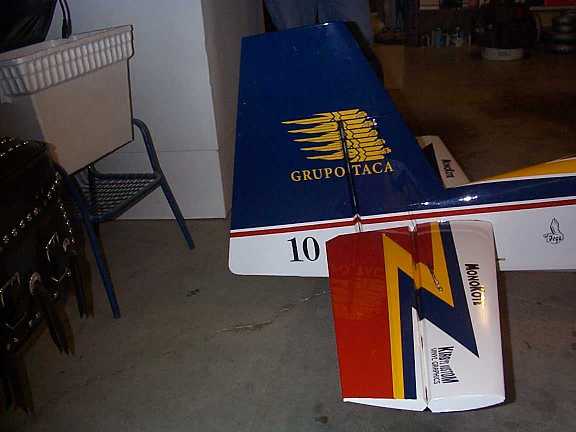 Another pic of the fuse.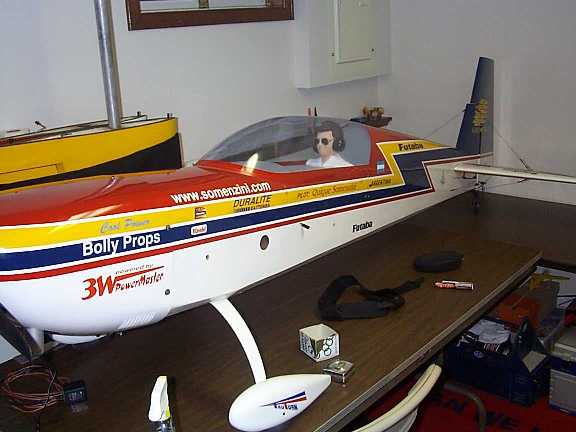 Here's a neat little trick. An aluminum tube filled with lead slides into a phenolic under the stab. Shown is the tube half way in, and the door hanging down on the right of it. The weight is simply used to enhance freestyle performance.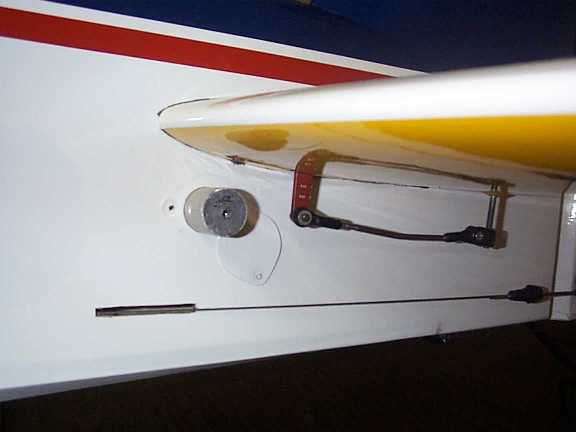 Well, that's about it for now. I'm waiting on Rx's and batteries. I'll post more pics as I get them. Outdoor pics and some flying pics should be posted in the next several weeks. Check back again.
Here are 3 pics I took on 4/5/02. I plan to fly it for the first time on 4/11, and I'll post more pics then. In the pic showing the bottom, the 2 Rx batteries are visible behind the wing. They are sealed with a hatch for flight.
I'm 6'3", BTW.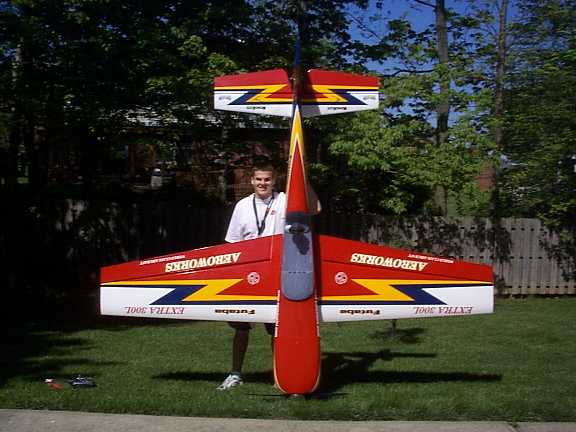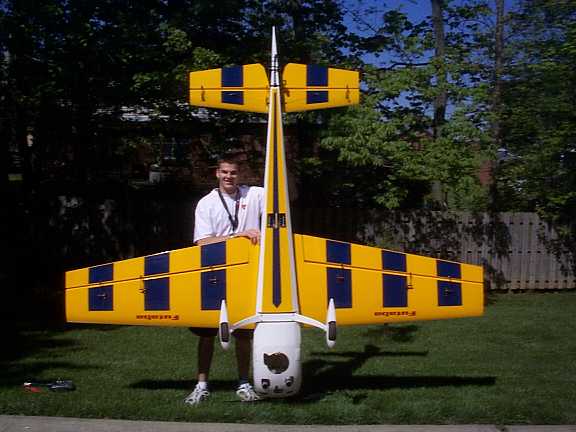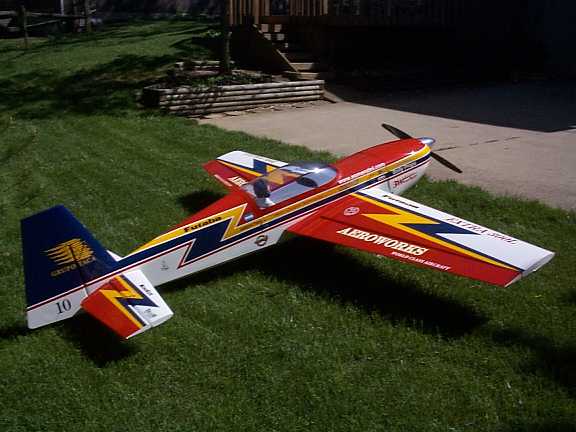 You can contact me at eliliechty@excite.com
New pics as of 6/25/02:
I had to get a new airplane hauler. It's great for a teen cruisin around town too! hehe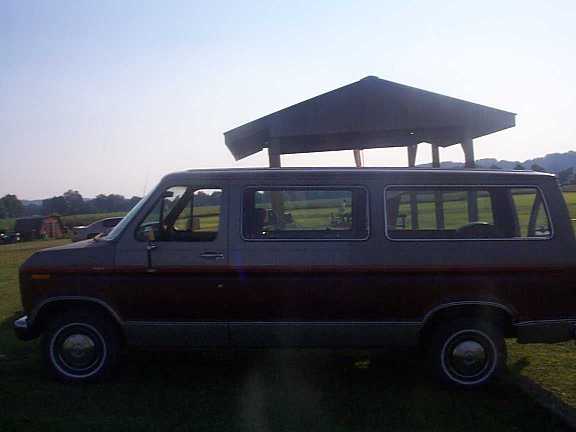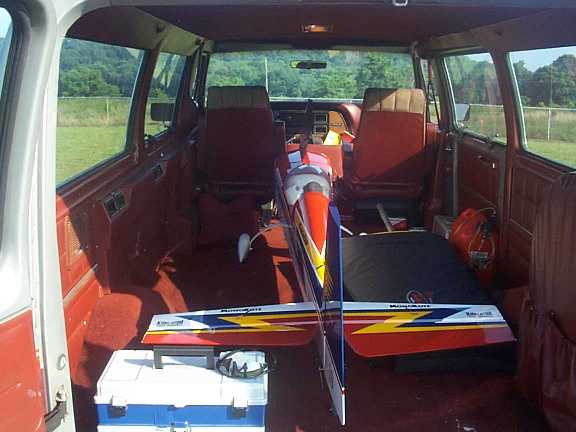 Hovering, kinda low. It's too dark to see the plane well, but it's there.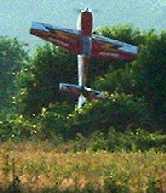 Too see pictures posted on 7/29/02, go to www.extra300l.itgo.com/morepics.htm